When looking to invest in outdoor furniture for your home, you will want to choose wisely before making your purchase to ensure you get a good deal and choose a suitable product. Consider various factors to help you make the best choice possible and create a welcoming and comfortable space outside your home. Below are some of the different things you will need to consider helping you decide what is best for your garden and offers value for money.
The Weather
The weather is a vital factor to consider, affecting what materials are most suitable for your garden. Outdoor furniture is made from various materials, which all are affected in different ways by the weather. Some of the things you need to consider about the weather are as follows:
Rain & Moisture – Rain and moisture can affect your furniture and can cause it to rust and corrode, warp, and can also suffer from mould and mildew.
Sunlight & Heat – The sunlight and warm temperatures can also affect your furniture and cause it to crack, the colours can fade, and some materials retain heat, so they will be hot when you use them, and they have been out in direct sunlight.
Wind – The wind is also something else you will need to consider, and if your furniture is too light, it can get blown around your garden by the wind and potentially get damaged.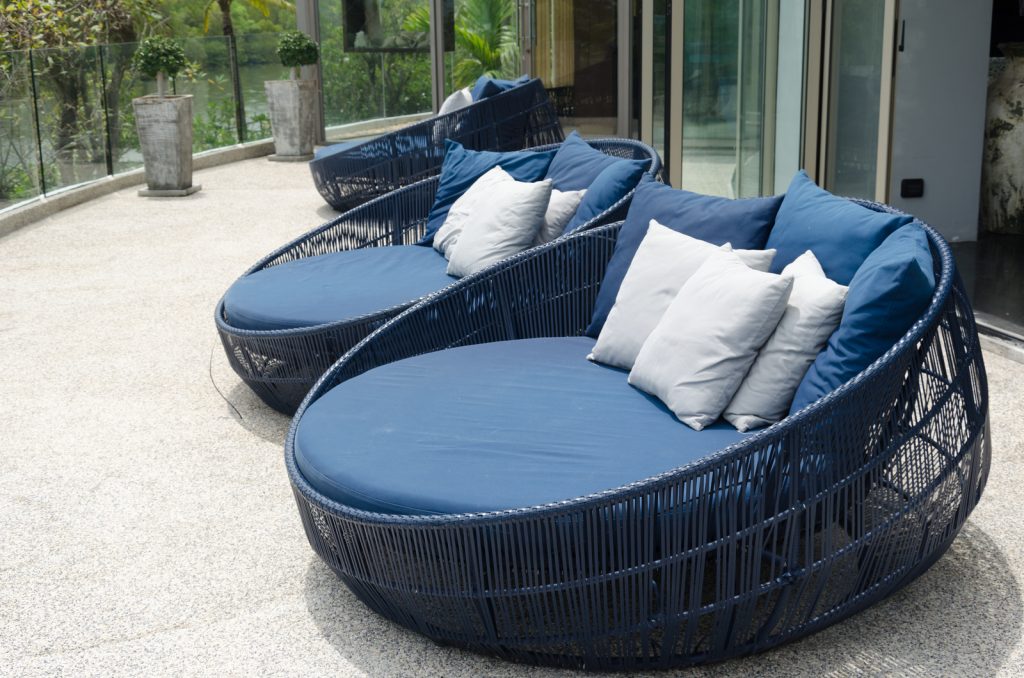 Because the weather has such a significant impact on the durability of your garden furniture, it is something you need to keep in mind when choosing the furniture for your garden. Worry not as there are lots of materials you can consider that can suit the weather in your area.
The Most Durable Materials For Your Garden Furniture
You will find that when you are looking at the various types of garden furniture available to buy, it comes in a wide variety of designs and materials. You can choose industrial outdoor dining furniture if you prefer. There are also budget options from which you can choose. Some of the most durable materials you can choose, include:
Wood – Preferably hardwoods which include Oak, Eucalyptus, Teak etc.
Stainless Steel – A hard wearing material, but it is prone to rust and getting hot when in sunlight.
Aluminium – A strong material that is light. If made from hollow tubes, it may be prone to getting blown about in the wind.
Wrought Iron – A strong and durable material that will require some maintenance as it does rust easily.
Resin & Plastic – These materials are cheap, but their colour could fade in the sun. They can get hot, and blown about the garden in strong winds.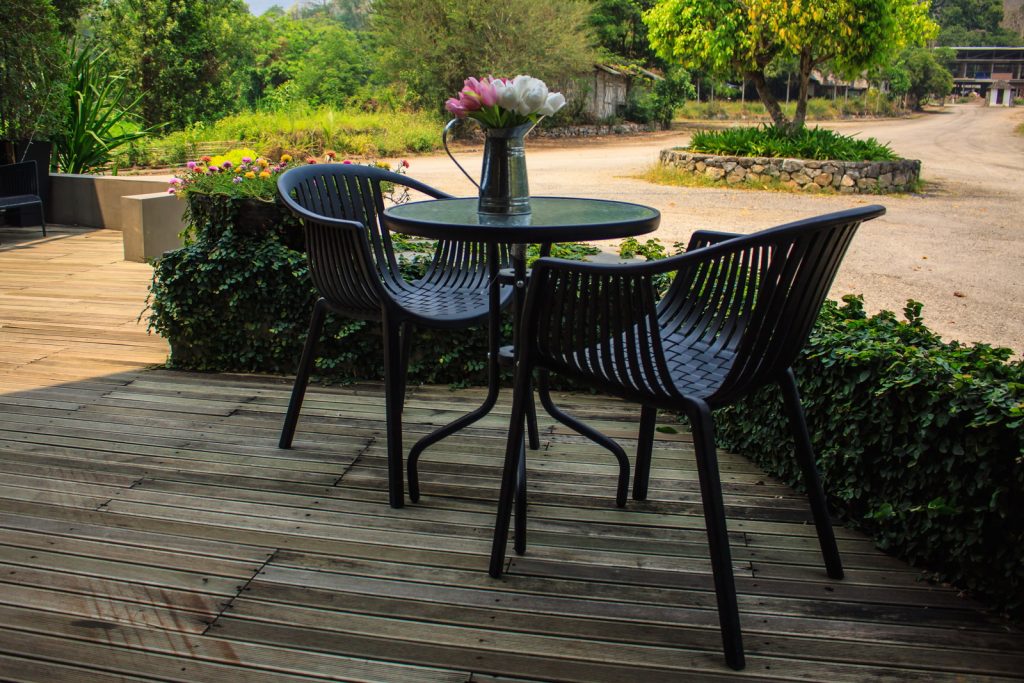 These are just a few of the different materials you can see when shopping for outdoor furniture, and each of them has its pros and cons. You will need to think about the climate where you live, how much sun your garden gets, and how much you can afford to spend before going shopping. The cheapest option will need replacing much sooner than when purchasing a quality material usually, so if you can afford it, spend a little more and ensure you buy quality outdoor furniture. It will last much longer, look better, and be comfortable to use when relaxing outside in your garden.