When you're ready to redesign your family bathroom, the process can seem a bit daunting. After all, you want to make sure you have enough space and that the finished product looks amazing. But there's no need to worry – by hiring a professional company to design and build your new bathroom, you can be confident that the results will exceed your expectations.
What Is A Professional Bathroom Designer?
Have you ever looked at a bathroom and thought to yourself, "This could be so much better?" If so, then you may need the services of a professional bathroom designer.
A professional bathroom designer is a qualified individual who has the experience and expertise to help you create your dream bathroom. They will work with you to understand your needs and preferences, and then they will develop a design that meets those requirements.
In addition to helping you create a functional and stylish bathroom, a professional bathroom designer can also offer advice on choosing the right fixtures and fittings, as well as providing tips on how to care for your new bathroom.
So if you're looking for someone to help you transform your bathroom from drab to fab, then make sure to consult a professional bathroom designer.
The Benefits Of Working With A Professional Bathroom Designer
There are many benefits to working with a professional bathroom designer, including:
· Save Time
It's no secret that time is money. And when it comes to home renovations, that saying has never been more true. Working with a professional can save you a lot of time and hassle, leaving you free to focus on the things that matter most to you. After all, your time is precious – why waste it on projects that someone else can handle? Sit back, relax, and let the professionals take care of everything. It'll be time well spent – we promise!
· Save Money
As any homeowner knows, remodelling a bathroom can be a costly endeavour. But did you know that there are ways to save money on your bathroom renovation? Professional bathroom designers have access to discounts and special offers that you may not be able to find on your own. They will also be able to work within your budget to ensure that you get the most for your money.
So if you're looking to save some money on your next bathroom renovation, be sure to consult with a professional designer. They'll help you get the most bang for your buck.
· Get The Best Results
Anyone who has ever attempted a Do-It-Yourself project knows that things rarely go according to plan. Whether it's a simple task like hanging a picture or something more complex like renovating a bathroom, there are always a few surprises along the way. And while some people relish the challenge of overcoming these obstacles, others prefer to leave the work to the professionals.
After all, when it comes to something as important as your bathroom, you want to be confident that the final result will meet all of your needs and exceed your expectations. By working with a professional, you can be sure that your new bathroom will be everything you've ever wanted – and more.
· Avoid Mistakes
When you're redesigning your bathroom, it's easy to make mistakes. But when you work with a professional, you can avoid common mistakes, such as choosing the wrong fixtures or layout.
For example, if you choose a shower stall that's too small, you'll end up feeling cramped every time you shower. Or, if you place your toilet too close to the door, you might accidentally bang your elbow against the door every time you sit down. By working with a professional, you can avoid these and other mistakes, and end up with a bathroom that you love.
Get Expert Advice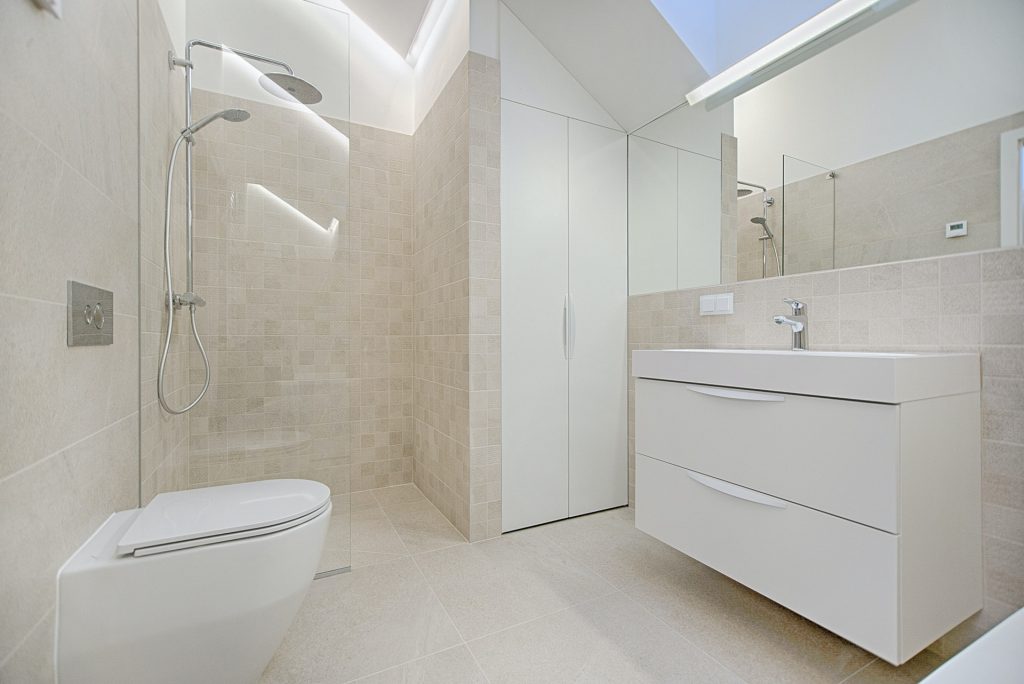 Not sure what type of layout would work best for your space? Professional bathroom designers have the experience and expertise to offer guidance and advice. After all, you wouldn't trust just anyone with the blueprint for your perfect bathroom. These experts can take one look at your space and suggest the smartest way to utilise the square footage. They know all about the latest trends and products, so you can be confident you're making the best choices for your home.
Plus, they can help you stay on budget by steering you away from those costly mistakes that are all too easy to make. So if you're feeling lost in a sea of design options, it's time to call an expert. The bath store Woking or your city often employ experienced experts that can assist you with your needs and help you get the best results for your home.
How To Find The Right Professional Bathroom Designer For You
When you're ready to start working with a professional bathroom designer, there are a few things you should keep in mind:
Experience: Make sure that the company you choose has plenty of experience in designing and constructing bathrooms. Ask to see some of their previous work to get an idea of their style and capabilities.
Qualifications: The company you choose should be properly qualified to handle your project. Ask to see their credentials and make sure they are up-to-date on the latest trends and products.
References: Ask for references from previous clients. This will give you an idea of what it's like to work with the company and whether or not they are reliable.
Reviews: Check online reviews to see what other people are saying about the company. Be sure to read both positive and negative reviews to get a well-rounded idea of their services.
Pricing: Make sure you know what you're getting for your money. Ask for a detailed quote that includes all aspects of the project. And be sure to get everything in writing before you agree to anything.
By following these tips, you can be confident that you'll find the right professional bathroom designer for your needs. If you're still on the fence about working with a professional bathroom designer, hopefully, this article has helped sway you in that direction. Professional designers can help save you time, money and aggravation – all while helping to create a space that's perfect for your needs.