When planning a home renovation, one of the most important decisions you will have to make is choosing the right roofing material. There are many different types of roofing materials on the market, each with its own set of advantages and disadvantages. In this article, we will take a look at five of the most popular roofing options available, to help you make an informed decision about the best option for your home.
Asphalt Shingles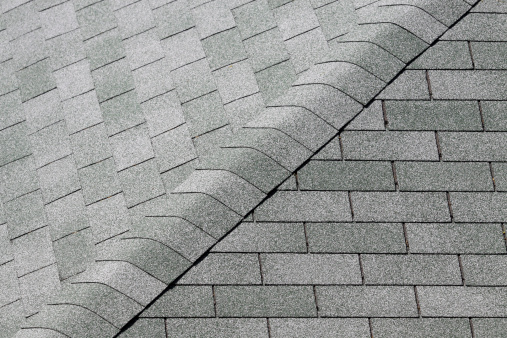 Asphalt shingles are one of the most popular types of roofing materials. They are made from a base of fibreglass or paper that is coated with asphalt and then topped with granules. Asphalt shingles are low cost and easy to install, making them a popular choice for both residential and commercial roofs.
One of the main advantages of asphalt shingles is that they are available in a variety of colours and styles, allowing you to choose a shingle that complements your home's exterior. Asphalt shingles are also relatively durable and can last for up to 20 years with proper care and maintenance.
Metal Roofing
Metal roofs are becoming an increasingly popular choice among homeowners who are looking for a durable and long-lasting roof. Metal roofs are made from a variety of materials, including aluminium, steel, and copper. They are available in a wide range of colours and styles, making it easy to find one that compliments your home's exterior.
Metal roofs are also extremely fire resistant and can withstand high winds. In addition, they are very easy to maintain and can last for decades with proper care. If you are considering a new roof for your home, a metal roof is definitely worth considering.
Rubber Roofing
Rubber roofing is a popular choice for many homeowners because it is durable, easy to install, and relatively low cost. Rubber roofs are made from a synthetic rubber material that is resistant to weathering, UV radiation, and other types of wear and tear. They can also be installed quickly and easily, making them a popular choice for do-it-yourselfers. In addition, rubber roofs are often much less expensive than traditional asphalt shingles, making them a budget-friendly option for many homeowners.
However, rubber roofs do have some disadvantages. They can be susceptible to punctures and damage from high winds, and they may not last as long as some other types of roofing materials. Nevertheless, rubber roofing remains a popular choice for many homeowners due to its durability, ease of installation, and low cost.
Solar Roofing
Solar roofing is a type of roofing material that uses solar panels to convert sunlight into electricity. Solar roofs are becoming increasingly popular among homeowners who want to reduce their energy costs. Solar roofs are available in a variety of colours and styles, and can even be painted to match the exterior of your home.
However, solar roofs can be more expensive than other types of roofing materials and may require special installation techniques. Solar roofs typically have a 20-year warranty and can last up to 40 years with proper maintenance. If you're considering solar roofing for your home, be sure to consult with a qualified contractor to get an estimate of the costs and benefits.
Green Roofs
Green roofs are a type of roofing material that is made from plant materials, such as grasses or sedums. They are becoming increasingly popular as a way to reduce energy consumption and environmental impact. Green roofs can help to regulate indoor temperatures by providing insulation and shading. In the summer, they can help to keep a building cooler by absorbing heat and evaporating water. In the winter, they can provide an extra layer of insulation, helping to reduce heating costs.
Green roofs also help to improve air quality and reduce stormwater runoff. In addition, they provide a habitat for birds and other wildlife. If you are considering a green roof for your home or business, it is important to consult with a qualified roofing contractor to ensure that your roof can support the weight of the plants and soil.
So, what are your roofing options for your home renovation project? No matter which route you decide to go, make sure you consult with a professional contractor who can help guide you through the process and give you an accurate estimate of the work that needs to be done. With a little bit of research and planning, you can have the roof of your dreams on top of your home in no time!