Your home is your castle, and you want it to look its best. Whether you're planning to sell or just want to make it more comfortable and attractive for your own family, there are a few key home improvement ideas you can implement. From updating your landscaping to painting your front door, these 10 simple ideas will give your home curb appeal that'll make it the envy of the neighborhood.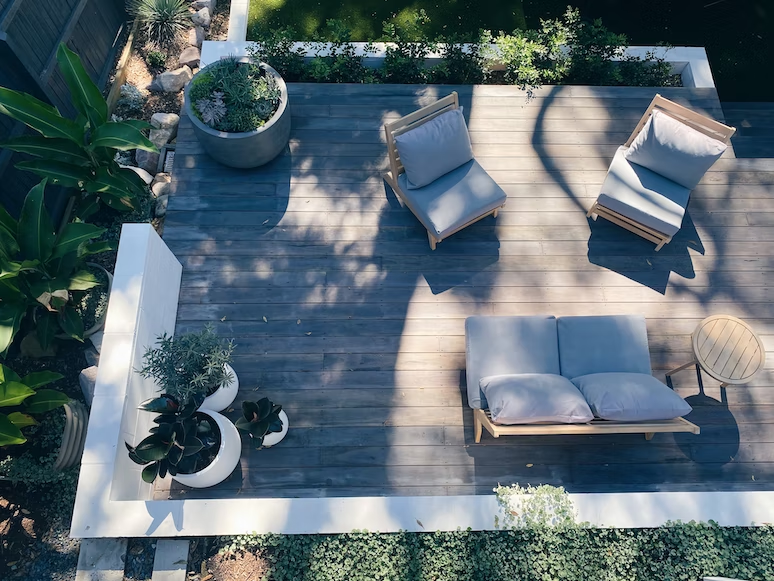 Update Your Landscaping
As any homeowner knows, first impressions are important. When potential buyers drive up to your home, they will form a opinion based on what they see. That's why it's important to make sure your landscaping is in top shape. One of the quickest and easiest ways to improve your landscaping is to add some color. Bright flowers and shrubs can really make a property pop. If you have the time and money, you could even do a complete landscaping overhaul. This would involve removing all existing plants and starting from scratch. While this option is more expensive and time-consuming, it can really transform the look of your property. So if you're looking to spice up your home's appearance, consider updating your landscaping. It's an investment that will pay off in the long run.
Paint Your Front Door
One cheap and easy way to add some curb appeal to your home is to paint your front door. This is a great way to add a pop of color and make a statement. Choose a color that compliments the rest of your home's exterior for best results. For example, if your home is mostly gray with white trim, you could paint your door a bright red or blue. If you have a lot of brick on the exterior of your home, try painting your door a neutral color like black or brown. Whatever color you choose, make sure it is one that you love because you'll be looking at it every time you come home!
Add Outdoor Lighting
Adding outdoor lighting is an excellent way to make your home more inviting and increase its curb appeal. You can use solar lights to line your walkway or driveway, or you can install floodlights to highlight your home's best features. Outdoor lighting can also be used to improve security, deter crime, and improve safety around the home. When choosing outdoor lighting fixtures, it is important to consider the style of your home, the location of the fixtures, and the type of bulb that will best meet your needs. With a little planning, you can create an outdoor lighting system that is both functional and stylish.
Get a New Roof
If your home is in need of a new roof, this is definitely an improvement that will make it stand out. A new roof will not only improve your home's appearance, but it will also increase its value. A new roof can be a great selling point if you ever decide to put your home on the market, and it can also help to keep your energy bills low. If you're not sure whether or not your home needs a new roof, there are some things you can look for, such as missing or damaged shingles, leaks, or sagging. If you notice any of these problems, it's important to get them fixed as soon as possible to prevent further damage. When it comes to roofing, it's always better to be safe than sorry.
Replace Your Siding
If your home's siding is outdated or in poor condition, replacing it is a great way to improve its curb appeal. There are many different types and styles of siding available, so you're sure to find something that compliments your home's existing exterior. Siding is also a great way to add insulation and energy efficiency to your home. When choosing new siding, be sure to consider the climate you live in and the amount of sunlight your home receives. darker colors will absorb more heat, making your home warmer in the winter and cooler in the summer. If you live in an area with a lot of wind or rain, choose a material that is durable and can withstand the elements. With so many options available, choosing new siding for your home is an exciting opportunity to give your home a fresh new look.
Add a Deck or Patio
A deck or patio can certainly add charm to any home. If you have the space, it's definitely worth considering this type of addition. Not only is it a great spot for entertaining guests, but it's also perfect for simply relaxing outdoors. When choosing materials, be sure to select something that will complement the style of your home. A deck made of natural wood, for example, would look out of place on a contemporary home. Instead, opt for a material that will blend in seamlessly with your existing architecture. With a little bit of planning, you can create an outdoor oasis that will truly make your home stand out from the rest.
Pressure Wash Your Home's Exterior
Over time, every home's exterior will start to show signs of wear and tear. Dirt, grime, and mildew can all take their toll, leaving your home looking less than its best. Pressure washing is an effective way to remove these buildups and restore your home's curb appeal. The high-powered stream of water can quickly break up stubborn dirt and grime, and the hot water can kill mold and mildew spores. Best of all, pressure washing is a relatively quick and easy process that can be completed in a matter of hours. So if your home's exterior is looking a bit tired, consider giving it a fresh start with a pressure wash.
Install New Windows
Installing new windows is an excellent way to improve your home's curb appeal and energy efficiency. If your home's current windows are old and drafty, replacing them will make a big difference. New windows can be made from a variety of materials, including wood, vinyl, and fiberglass. When selecting new windows, it's important to consider both the appearance of the window and its energy efficiency. For example, wood windows offer a traditional look, but they require more maintenance than vinyl or fiberglass windows. Fiberglass windows are extremely energy efficient, but they may not fit well with the style of your home. Ultimately, the best window for your home depends on your unique needs and preferences. Contact a local window dealer to learn more about your options.
Repaint Your Home's Exterior
The exterior of your home is the first thing that guests will see when they come to visit, so you want to make sure that it looks its best. One way to do this is by repainting the outside of your home if the existing paint is faded or peeling. When choosing a new color, try to pick something that will compliment the other colors on your home's exterior. For example, if you have a brick fireplace, you might want to choose a paint color that will highlight the brick. Whatever color you choose, repainting your home's exterior is a great way to give it a whole new look.
Add Some Decorative Details
When it comes to making your home stand out, there are a number of different approaches you can take. One option is to add some decorative details to your home's exterior. Things like shutters, flower boxes, and wreaths can add a touch of charm and make your home more inviting. Of course, you'll want to be sure to choose details that complement the overall style of your home. But with a little bit of careful planning, you can create a truly distinctive look that will set your home apart from the rest.
Making your home stand out doesn't have to be expensive or time-consuming. There are a number of simple, effective ways to improve your home's curb appeal and make it more inviting. Pressure washing your home's exterior, installing new windows, and repainting the outside are all great ways to get started. And adding some decorative details can give your home's exterior a truly unique look. So if you're looking for ways to make your home stand out, start with these simple tips.