The term 'flash flooding' refers to a body of water that is unable to drain away in a short time; torrential rain can cause a flash flood as the water arrives faster than it can leave. A flash flood is a temporary problem that sorts itself out within an hour or two, yet it is troublesome and will recur until something is done.
Here are a few typical causes of flash flooding.
Lowest Point
The lowest point at any place is going to receive the brunt of rainwater and if that happens to be clay, then flash flooding is likely. Digging out a channel and filling it with gravel is one way to sort out a garden low point, while you can buy drainage gully online, which extends the distance the water can travel. A bad drainage garden would benefit from a mini-digger to cut a trench and that can be filled with aggregate; this would take half a day and give you some clay to build up another part of the garden.
Freak Thunderstorm
If a big storm brews, it can almost remain stationary, swirling yet not traversing and an hour would be enough to cause flash floods in many low-lying areas. The volume of water simply is too much for the drainage system and so it backs up causing a flood. Of course, the heavier the rain, the more chance of surface flooding. You need the best supplies for underground water drainage system from your local builder's merchant to extend the drainage area and send the water in the right direction.
Rapid Ice Melt
Northern regions can have an unusually warm day that melts the ice and that often leads to flash floods, especially in mountainous regions. Imagine millions of tons of ice suddenly turning into water! The flow will automatically seek the lowest point and that's a bottleneck that seriously limits the flow rate.
Mains Water Leak
The high pressure releases a lot of water and if this goes unnoticed, you can expect to see a build-up of water. Some parts of your area may have high clay content and these will be prime flash flood locations; if parts of your garden hold water, there are several solutions to consider.
Burst Riverbanks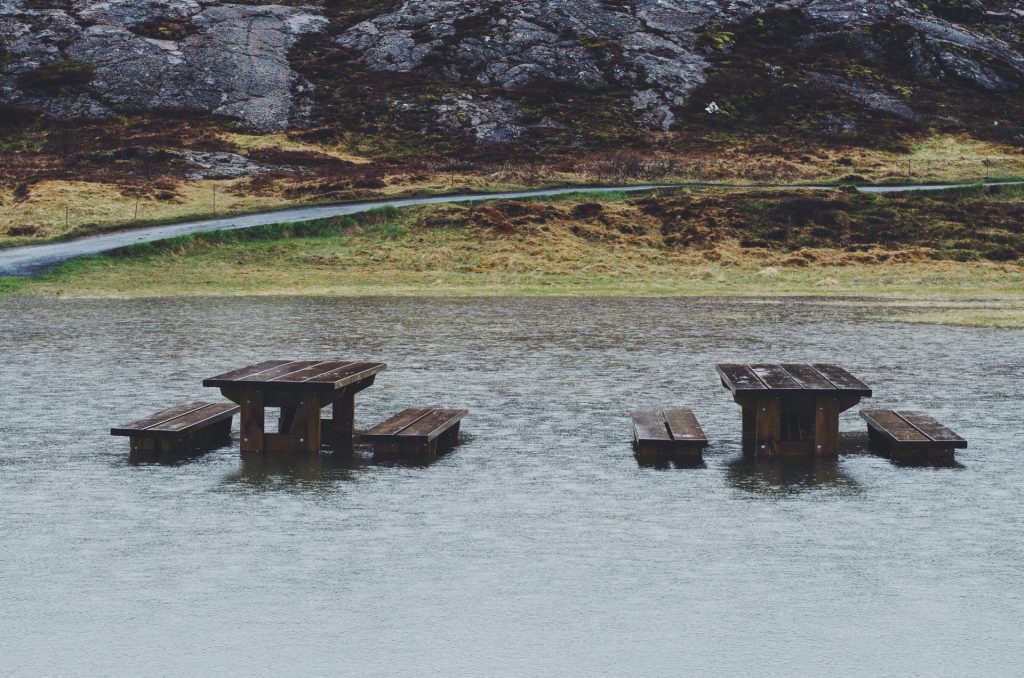 After a few hours of heavy rain, rivers swell up and often burst their banks, sending water in all directions. Low spots are areas where flash flooding will occur and there's not a lot you can do except wait for the water to drain away. Major floods might lead the local council to dig out a causeway to help the drainage, but that is unlikely to make much difference in the case of prolonged rain.
Long-Term Solutions
Of course, it all depends on the nature of the drainage problem; if your garden is always wet and soggy, it won't be able to drain away heavy rainfall and removing the layer of clay and replacing it with stones would be the best long-term solution. Your local builder's merchant would stock aggregate and also drainage gullies, which come in a range of sizes.